Extraordinary experiences on rails
On the European Adventure Train, it's the journey that counts, not only the destination. Our strength is quality not speed.
Unique chance to become a train company owner
The European Adventure Train aims to initially reach approx. €300 000 capital, with which to expand its operation and organise dozens of journeys across Finland. Our company, in a strong expansive phase, has investors such as Helsinki-Tallinna railway tunnel consultant Peter Vesterbacka and Onnibus founder Pekka Möttö already joining in.
High-end food
You don't need to settle with microwave meals at the European Adventure Train journeys, instead, we offer genuinely high-quality food. In our fine dining train concept the food is prepared by Michelin star chefs.
Adventure train with the Moomins
In the Summer you can travel from Helsinki via Turku to Naantali in a Moomin themed Adventure train. The journey includes treasure hunts, face painting, good food and surprise performances.
Fascinating performers
We offer a diverse selection of music, ranging from singer-songwriter guitarists to electronic music and opera.
Event trains
We can add an unforgettable dimension to your event whilst providing a handy train connection tailored to your audience.
Comfortable fleet
You can travel in style in homey carriages with cosy seats and a calm atmosphere
Opera train
Over the weekend train journeys with several live performances. The programme of classical musicians and other virtuosos is published closer to the journey
A part of history that remakes the future
This train will help us on our way to fulfilling our dreams. We have already made the contract – now we are bringing together the capital. The company has negotiated a deal about a museum fleet which we will use to organise numerous experiential train journeys from Adventure to Opera trains. You can also book your private train carriage or even the entire train. By joining the crowdfunding you'll receive exclusive benefits and access to VIP journeys.
This is a tested concept
We have already tested the idea with a couple of pilot journeys that cemented our belief in the product. We produce numerous train journeys yearly, but to really reach our vision we need our own fleet. You now have an exceptional chance to support our mission.
What is the capital funding used for
The capital funding collected through the crowdfunding campaign will get the operation well ahead. However, as a long term view, railway operation is a capital intensive trade so there will be new financing rounds in the near future.
It is also noteworthy that we are a growth company that is in an SME (micro, small and medium size) phase, so investing always incurs possible risks. The estimated profit is based on future expectations that carry some uncertainty.
Invest through Finnish Fundu!
We use Fundu's crowdfunding platform with which you can easily register your shares. Start investing with the adjacent module. Register at the service, make an investment and direct it to the European Adventure Train crowdfunding. You can give us a call if you need help using the service. We naturally cannot guarantee a rise in value even if it would be likely. If the minimum target of the issue of shares is not reached the company remains entitled to withdraw raised funds. The issued shares are class B shares with no voting rights.
Riku Liimatta
CEO
Riku joined the European Adventure Train two years ago invited by Robert. The journey so far has included fascinating intermediate stops. Riku keeps the papers in order and bills paid.
Robert Ramstedt
Head Coordinator
Robert is interested in promoting groundbreaking ideas and has been involved in founding several, from restaurants to online stores. Robert is dreaming of a world where train travel would be full of huge possibilities, which you could also experience virtually.
Väinö Jalkanen
Artistic Director
Väinö Jalkanen is the European Adventure Train's artistic director and designs cultural experiences that fit each railway trek. Väinö has got experience as a festival organiser, composer and piano musician, among others. He is interested in regenerating society, also through the skills gained in traffic sector studies at the Aalto University.
Pekka Möttö
Development Manager
Pekka Möttö is an experienced bus driver with a Master's in Economics and Business Administration. His most recognised venture is the bus company Onnibus, which he founded – he has been instrumental in transforming Finland's public transport market. At the European Adventure Train Pekka acts as a Development Manager that guides the company to tracks leading to unseen directions.
Juhana Siren
Safety Specialist
Juhana Siren has dedicated half of his life to train safety. He has wide experience in operating museum train traffic and has also been involved in formulating train safety rules.
Antero Alku
Rail Traffic Consultant
Antero is one of the two Finnish people who buy tram carriages. Antero's know-how comprehensively covers the tram carriage and tram traffic infrastructure technology, economics, purchase and different acquiring methods. Antero is also familiar with acquisition and contract law and has been successful in acquisition complaints.
Anna Veltheim
Financial Adviser
With a BBA in Financing and a BSc in Financial Mathematics, Anna has been consulting startup companies since 2008. She helps the European Adventure Train team with assessing financial matters. Anna's passion is machine learning and using the newest software solutions to support business.
Tomi Lindblom
Public Relations / Producer
Tomi Lindblom acts as European Adventure Train's PR officer and media manager. He has extensive work experience from different media and is responsible for the communications of several companies through his Visual Media-enterprise. Tomi also has wide-ranging expertise in producing large events and event tourism travel.
Riitta Heikkilä
Sales Representative
Riitta has worked in sales all her life and equips the team with insight into formulating experiential travel experiences for the mature audience. At the European Adventure Train Riitta's main area is organising group travel for pensioners and the Martha Organisation, but she is also ready to do sales for the younger audience.
Luukas
Sales Representative
Luukas studied marketing in Denmark and earned his sales credentials at the Trainers House. Luukas'calmness and meticulous approach help the European Adventure Train to advance from one stop to the next.
Saana
Customer Manager
A travel professional who is fascinated about train travel and its development possibilities. For Saana, in addition to trains, great food and conversation lead the way.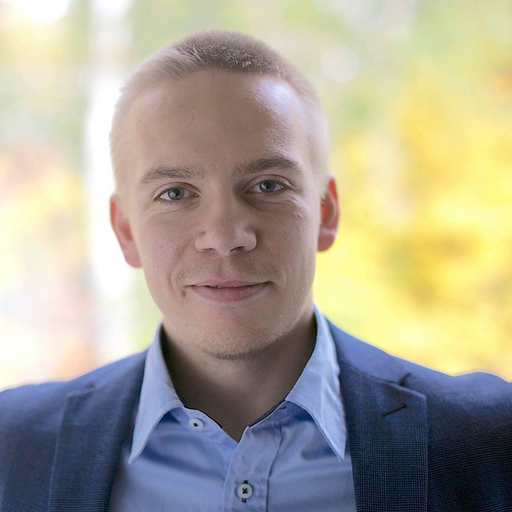 Aleksi Ala-Harja
Customer Manager
Aleksi studies industrial engineering at Aalto University and likes to develop companies. Despite his young age he already has the first exit behind his back and a desire to take the European Adventure Train to a multitude of places.
Finnish railway company expands its operation - initiates crowdfunding for acquiring a fleet
It is rare in Finland to have the opportunity to own your bit of a railway company – even more so of an experiential train company. Now the public has this chance until 12.3.2022.
Finnish railway company is strongly expanding its travel business with a crowdfunding campaign starting on Wednesday 12th January. European Adventure Train produces themed experiential train journeys aimed at various target audiences and trips to sport and cultural events, among others.
The European Adventure Train aims to initially reach approx. €300 000 capital, with which to expand its operation and organise dozens of journeys across Finland. Our company, in a strong expansive phase, has investors such as Helsinki-Tallinna railway tunnel consultant Peter Vesterbacka and Onnibus founder Pekka Möttö already joining in.
– We will use the funding for increased marketing, expanding operations and specifically for the down payments of acquiring our own fleet, accounts Robert Ramstedt, the Head Coordinator of the European Adventure Train. – The most unique thing here is that now every Finnish person has the historical opportunity to own a part of a railway company, and to gain a foothold in business that is usually not open to individuals.
The European Adventure Train, founded in 2020, has so far only had small-scale operation but has gained vital experience in running passenger traffic. The company has organised, under the brand Reissujuna, Moomin-themed train journeys from Helsinki to Naantali and trips to various summer festivals, for example.
– In the next three years we aim to majorly expand the passenger traffic business with both our own and rented fleet. By 2025, the company aims to own at least three railway engines and twenty carriages, and even to become an operator of some standard railway traffic. We are also not ruling out running trips that have their destination abroad, tells Ramstedt.
Experiential trains are very popular in many other European countries and around the world. Orient Express and other equivalent nostalgia and themed trips gather tens of thousands of passengers yearly. The European Adventure Train believes that similar travel could also attract tourists to Finland.
– So far the nostalgic and themed train travels have mostly been run by single steam locomotive trips, but the European Adventure Train's goals are much more than that. The aim is to make the company, through its ownership base, a real people's railway company, that serves both Finnish and foreign travellers.
you can also support us by buying gift cards or fan merchandise from our online store!
If you at this time cannot participate in our crowdfunding, you can buy our train mugs, laptop bags and postcards from the fan store.
Gift card
The gift card is always a handy gift that gives the freedom of choice for our train journeys. You can also buy it for yourself and thus support our operation.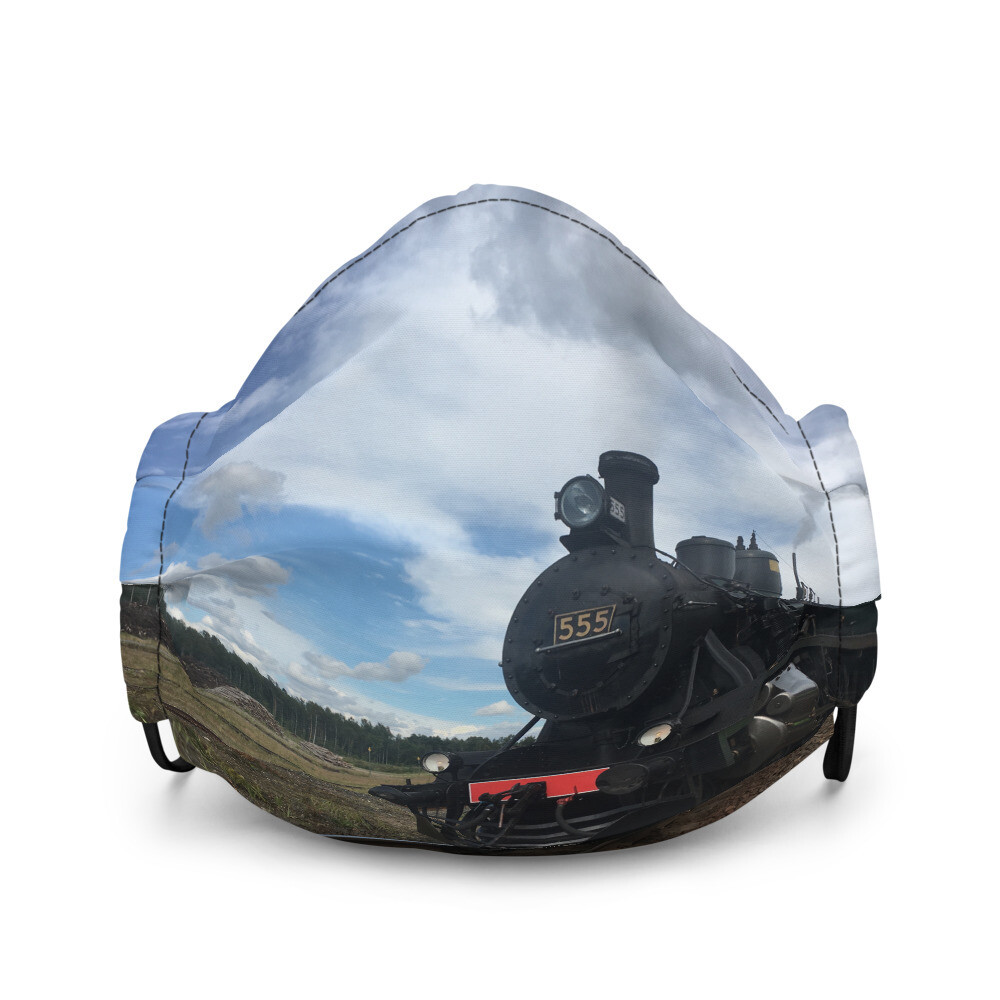 train mask
This reusable face mask sits comfortably thanks to the adjustable nose string and elastic band. Choose a model that complements your style.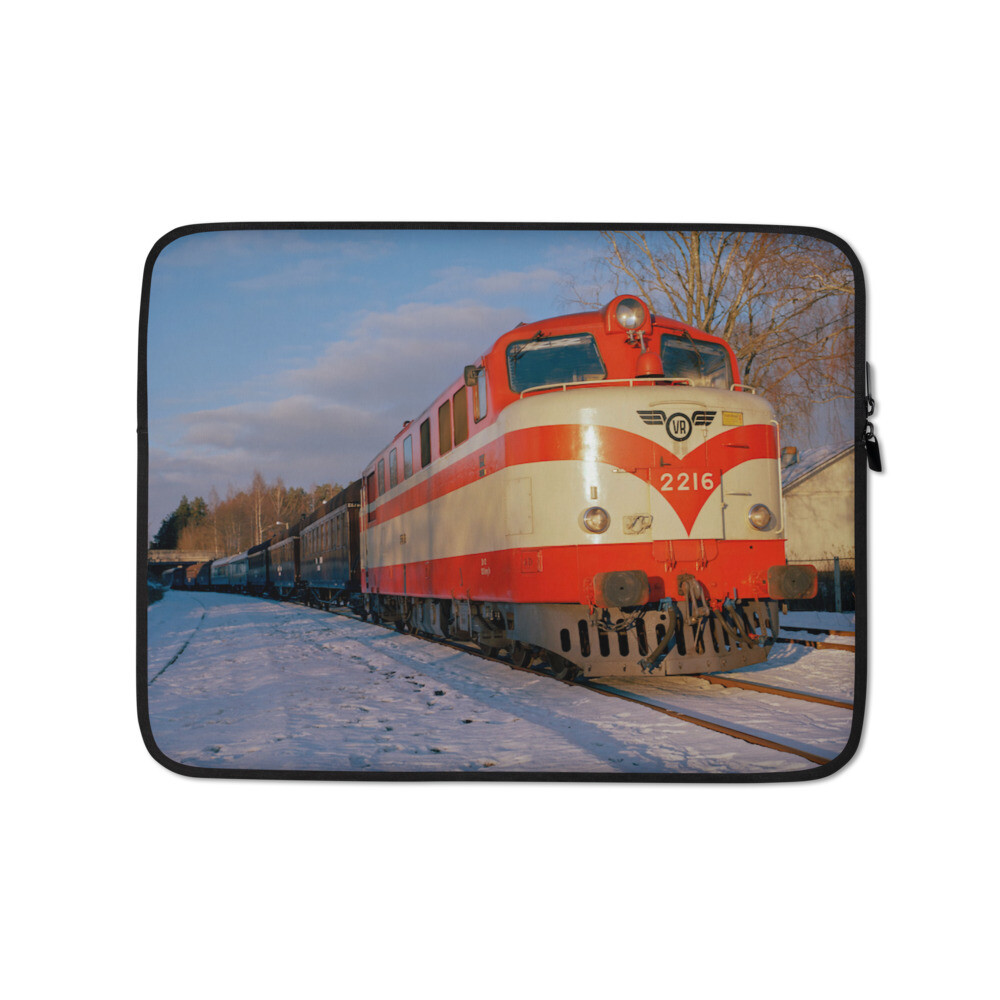 laptop bag
Includes a cushioned zip and faux fur interior for preventing scratches. Also protects against water, oil and heat.
hoodie
Wonderfully soft hoodie with Reissujuna logo.
steam locomotive mug
Fun travel mug for your steam locomotive trip! Made from enamel so suits travel and is easy to keep clean.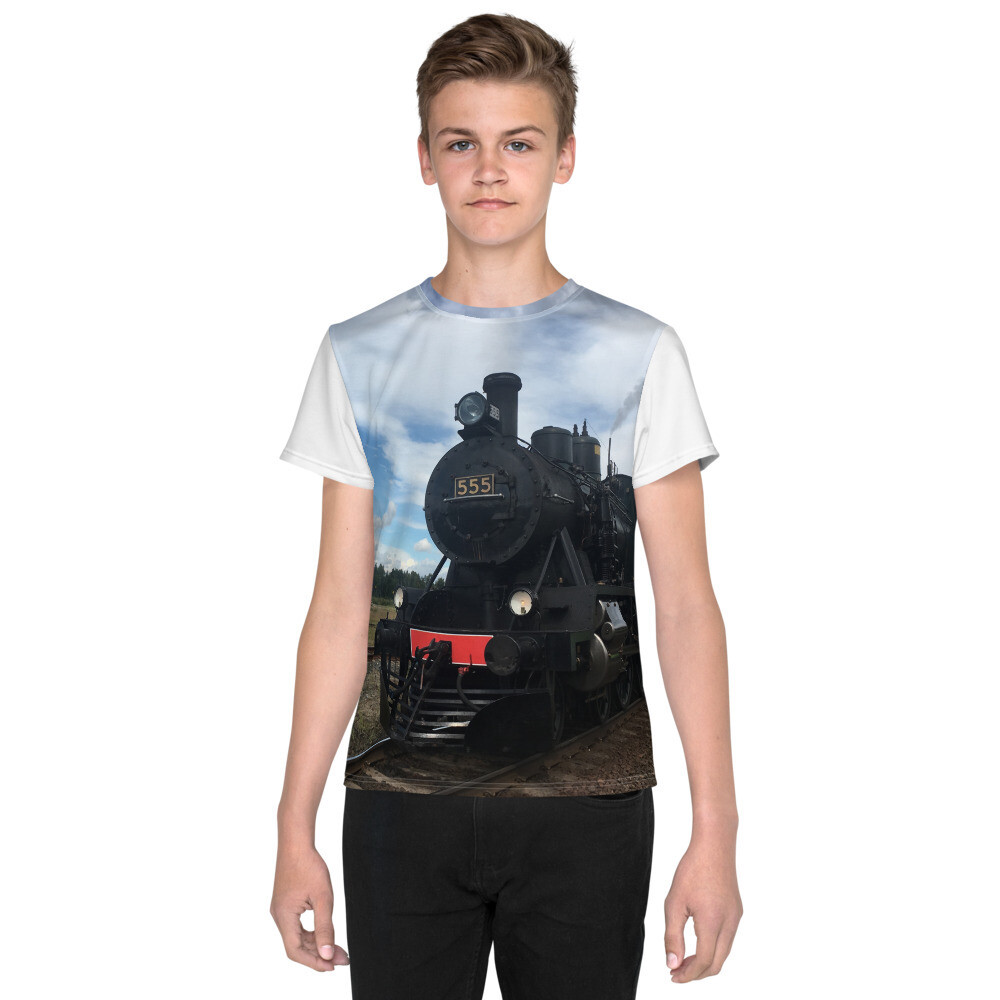 t-shirt for kids
Get a T-shirt that becomes the daily favourite of kids who like trains! This T-shirt has a colourful look that doesn't fade and is made from soft fabric.
Check out our latest journeys:
Skiing train to Lahti
26.2. More information coming soon
Grease the musical train
23.4. + 30.4. Further information from here
9-11.7. Further information from here
Call us
‭+358 9 4241 4104‬
Send email
info@reissujuna.fi